Bespoke Kitchens Southsea
Regular price
Sale price
£38.00 GBP
Unit price
per
Sale
Sold out
Cosy double sided flannel throw with a super soft Sherpa reverse.
Dimensions (cm): H-140 W-170
Delivery time: 2 - 4 Weeks
Specifications:
- 100% polyester
- Care Instructions: Max. Wash 30 Degrees / Do Not Bleach / Do Not Tumble Dry / Do Not Iron / Do Not Dry Clean
Share
Delivery details
Free UK Delivery

14 Days Return or exchange

1-year guarantee
View full details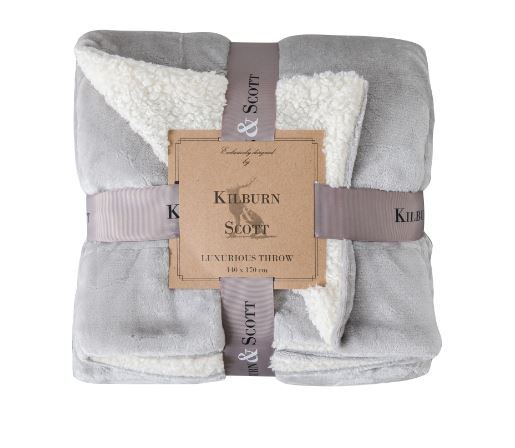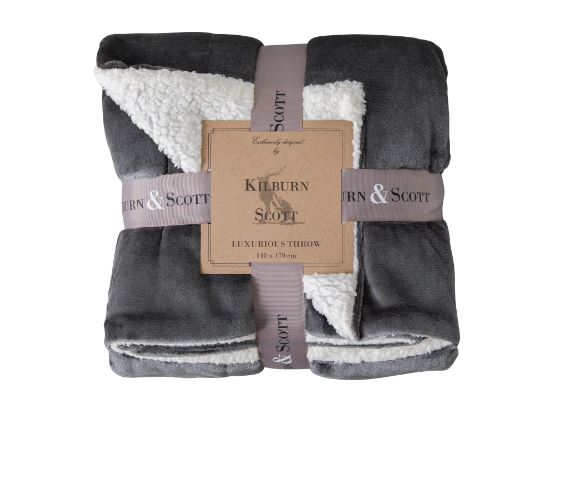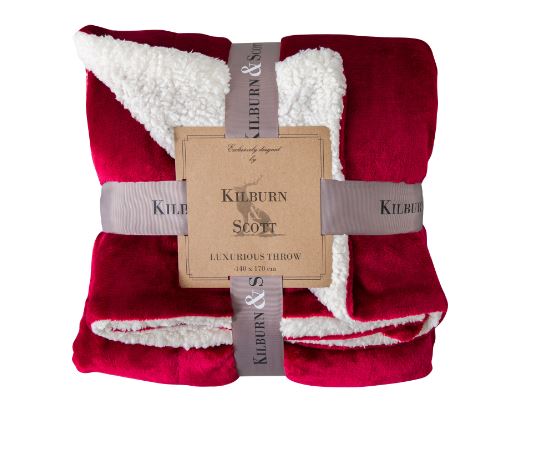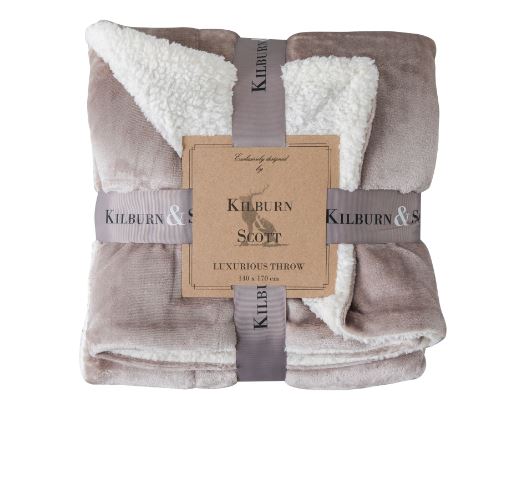 Delivery Details
We offer 2 types of delivery service; 'Standard' and 'White Glove'. Both our delivery services cover all of mainland UK. International delivery can also be arranged and pricing is discussed at the point of order.
How much will my delivery cost?
The delivery cost will depend on the service you choose at the checkout. Standard delivery is included for free on all orders and is a drop-to-door service. White Glove service starts from £50 and includes delivery to a room of choice, furniture assembly where required and the removal of all packaging.
How long will my delivery take?
Once your order has arrived, you will be contacted to arrange delivery of your items. We will attempt to deliver your items within 5 working days of them arriving at our warehouse. We can hold items longer by request if you are not ready to receive them.
What days do you deliver?
Our normal delivery days are Monday - Saturday with weekend deliveries incurring an extra charge in some cases. 
What can I expect on my delivery?
When you receive your goods, please remember to keep the packaging until you're 100% satisfied with your order. In the unlikely event that you need to return the item we can only accept it in suitable packaging.
On a standard delivery service items will be placed in the room and you will be asked to check that the items you ordered are correct and sign to state the delivery has been completed. 
On a 'White Glove' service delivery all items will be unpacked, assembled and placed into the position desired. You will be asked to check if you're satisfied all items are ok. If you're happy you'll sign to say the delivery has been completed. If you're not happy the items will be re-packaged by our team and removed.
Free returns may not be processed if goods are found to be damaged upon later inspection and failure to identify any faults with your order may result in a charge for return transport being taken off your refund. 
Where do you deliver? 
We deliver to most locations in the UK, unfortunately, there are some post codes that we can't deliver to through our standard delivery network. If you live in any of the areas with the following post codes, please contact the shop on 02392812835 and we will attempt to find another way of delivering your furniture to you. Here is a list of post codes we can't cover in the standard delivery service: -
IM, CE, HS, KW15 - KW17, PA41 – PA78, PH42 – PH44, KA27 – KA28, TR21 – TR25.
If you live in any of the above post codes and would like to arrange a delivery, please contact the shop on 02392812835 and we will try and find a solution for you. Similarly, if you live overseas and require international shipping please contact us via email or phone and we'll be happy to help.
What time slots do you allow for delivery?
All our deliveries are booked with customers 24 hours in advance. You will be given a 2 hour time slot and will receive SMS notification on the day of delivery by way of a reminder.
Do you assemble furniture when you deliver it?
We do offer a 'White Glove' which starts from £50 which includes the item being fully assembled, placed in a position of choice and all packaging being removed.
Can I cancel my delivery and are there any extra charges if I do?
Due to the nature of using a nationwide delivery network, your furniture items will often leave our warehouse approximately 2 days before your delivery date. Therefore, if you decide to cancel your delivery less than 2 working days prior to your items arriving or if the goods have left the warehouse and cannot be delivered due to reasons beyond our control, you will be liable for a £45 fee plus return charges.
These reasons include, but are not limited to:
You cancel your order after the items have been dispatched
We are unable to complete the delivery due to access issues
You are unavailable or unable to take delivery of your order 
Do you take the cardboard and packaging away?
Only our 'White Glove' service includes the removal of packaging. On standard deliveries items will be placed in the house and removal and disposal of packaging is the customers responsibility.
Please note, if you think you are likely to return your items you will need to have the packaging so you can re-box the items you wish to return.
What happens if I can't make my delivery time slot?
If you are unable to be in for the delivery time slot that was arranged for you then you will need to phone our team on 02392812835, as soon as possible to re-arrange. We would have to be informed 48 hours before the delivery at the very latest if you wish to cancel. If you do not inform us prior to 48 hours before your delivery you will still be liable for the delivery charge. You will also be liable for the return costs associated with missing a delivery (explained above). Unfortunately, e-mails are not accepted as a method of cancellation. We require a phone call to cancel any delivery booked.